Freaky, a derivative of 'freak' which means 'strange', 'extravagant' or 'quirky'. It is a colloquial term to refer to a person whose hobbies, behavior, or style of dressing are unusual. This wine is named in honor of the non-conformist, wild and 'freaky' person that is inside us all.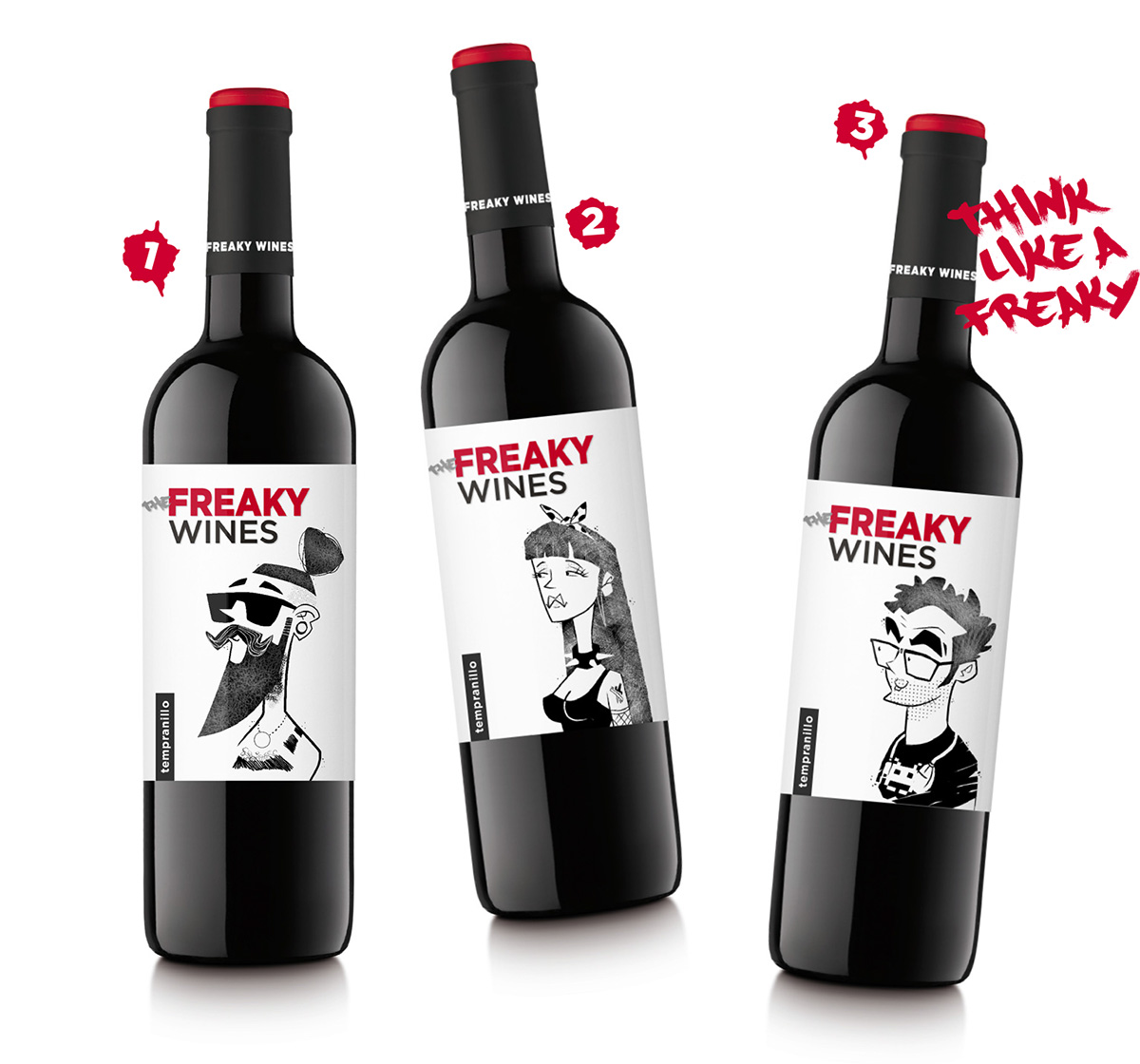 The Freaky Wines
Three freakies, one wine
100% Tempranillo
Single varietal Tempranillo - an emblematic Spanish grape-.
Young wine with a dark cherry color, ripe fruit aromas, fruits of the forest and licorice. It is fresh, dense and well-structured in the mouth.
The Freaky Wines comes from a privileged winemaking region -southeast of the province of Albacete-, where vines grow predominantly shallow limestone-stony soils and in a climate that has extreme temperatures -both in winter and summer- and very low rainfall.